On October 16, NASA's Lucy spacecraft launched and the first ever mission toward the Trojan asteroid swarms began. The Lucy spacecraft will visit 5 different Trojan asteroids and will provide new insights into these primordial objects that formed the planets of our solar system, the origins of Earth, and even the formation of life.
Members of the Unistellar Network will have the opportunity to detect one of Lucy's targets during its mission, The binary Trojan asteroid Eurybates! In the early morning hours of October 20, Eurybates will pass in front of a distant star from our view here on Earth, known as an occultation. At 4:56 AM Pacific Time (5:56 AM Mountain Time), this occultation will be visible across the United States, from Sacramento, California to Albuquerque, New Mexico.
The Lucy spacecraft is scheduled to visit Eurybates in August 2027. Among the 60 largest Trojan asteroids, Eurybates has one known moon named Queta. This Trojan asteroid was discovered in 1973 by the Dutch astronomer couple Ingrid and Cornelis van Houten, along with the Dutch–American astronomer Tom Gehrels.
Unistellar's Network has already detected three Trojan asteroids that NASA's Lucy spacecraft will visit: 617 Patroclus, 21900 Orus and 11351 Leucus.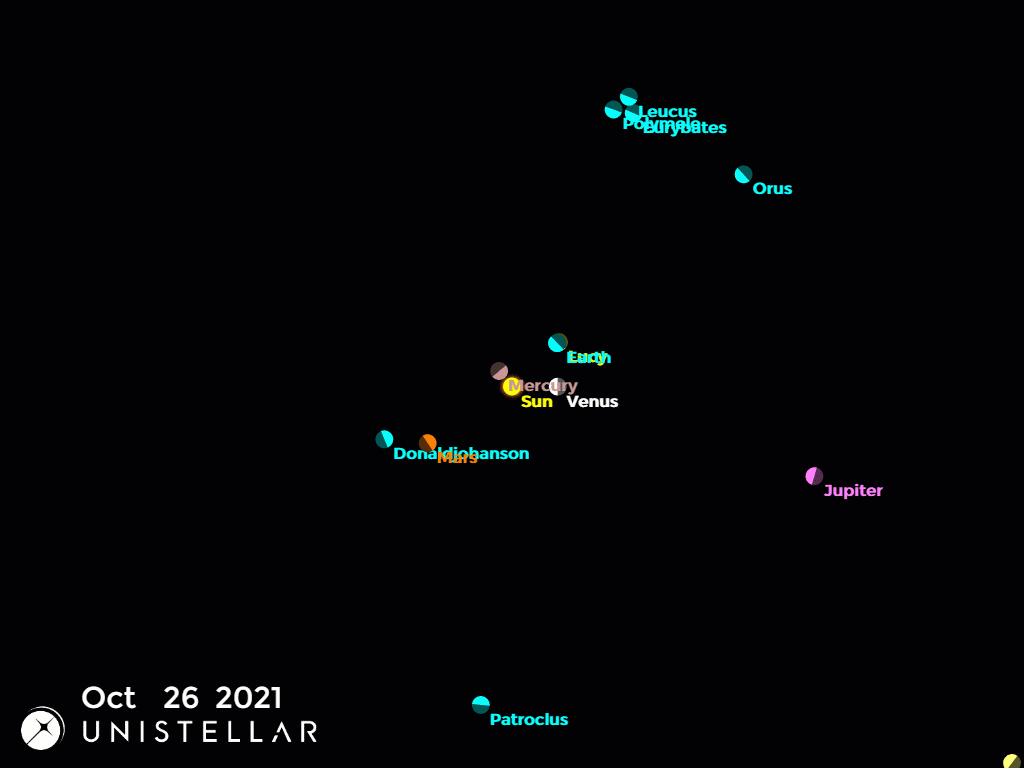 NASA Lucy Spacecraft Trajectory, simulation by Tony Dunn
Ready to observe?
If you detect the shadow of Eurybates, you can help NASA improve Lucy's guidance system!
Check out our Asteroid Occultation Predictions page for more details on this occultation including location, timing, and more.
Click on North America on the drop-down menu and scroll down the page until you find 3548 Eurybates. Then, click on it.
A map of North America with the path of the occultation should appear below.
Zoom into the map so you can see the exact location where you can observe this occultation.
Check the information above the map to make sure you have the correct parameters and observe for the correct duration.
If you have any questions, please reach out to us at citizenscience@unistellaroptics.com.